Recruiter Patch
This Award is meant for Cub Scouts, Boy Scouts.
---
To earn this patch a Scout only has to bring a new friend/family member to a meeting and have them signup for Scouts.  Once the new Scout is registered, the "recruiting" Scout is eligible for this patch.
Usually, a Recruiter Strip is awarded to a Cub Scout or Boy Scout the first time he recruits a friend, relative, classmate, or other acquaintance to join his unit.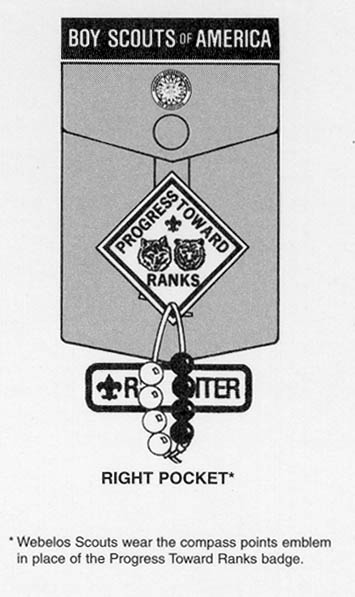 Normally, one strip can be awarded to a boy while a Cub Scout and another while he is a Boy Scout if he recruits at both levels.
For more membership ideas and resources click here.